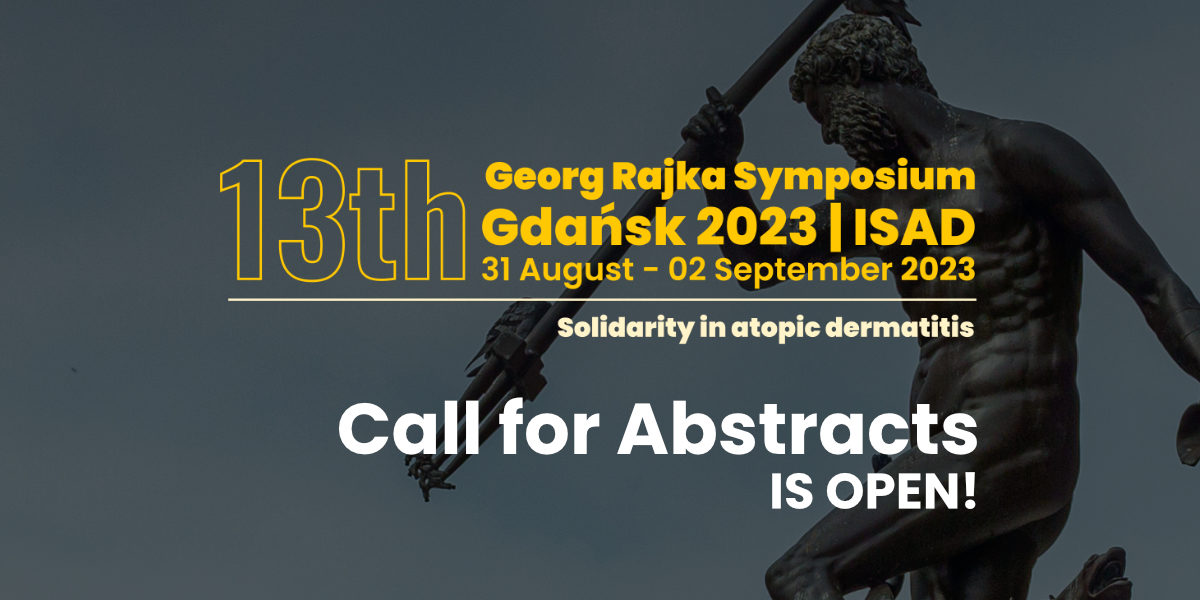 August 31, 2023 - 08:00
Gdańsk, POLAND
Agenda
Important dates
---
Check all dates:
Call for abstracts is open
Program
Scientific sessions
---
Solidarity in Atopic Dermatitis is our Motto
Check the keynote speakers
Abstract
Guidelines & submission
---
Call for abstracts is open until May 15, 2023
All aspects of AD are welcome, from basic research to clinical observations.
Abstracts pertaining to human atopic dermatitis and related fields including animal models are appropriate.
Conference will be held simultaneously in person and online (virtually).
Registrants can choose as an in person or virtual registrant on the registration page.
All presentations will be presented live with Q&A available to both in-person and virtual participants, via the conference platform.
Welcome word
Dear Colleagues and Friends!
I am honored to welcome you to the 13th Georg Rajka Symposium in Gdańsk, (ISAD 2023). Our motto for the symposium will be 'Solidarity in atopic dermatitis'.
EVENT INFO :
Start Date:

August 31, 2023

Start Time:

08:00

End Date:

September 2, 2023

End Time:

19:00

Number of Participants:

800

Location:

Gdańsk, POLAND

Website:

https://gdansk2023.isad.org/