SESSION 2 / New fields in AD: big data mining, AD in Sub-Saharan Africa, neuroinflammation
Garba MAHAMADOU (Lomé, Togo)
V Dorizy-Vuong, O Faye, CO Bagayoko, B Saka, P Pitché, A Taïeb.

Tele-AD project: overview
Teledermatology in Sub-Saharan Africa
Atopic dermatitis in Sub-Saharan Africa
Tele AD Project: applications for AD management
Authors retain copyright.
Teledermatology procedures
Teleconsultation
Live Video
Telemonitoring, teleassistance, medical regulation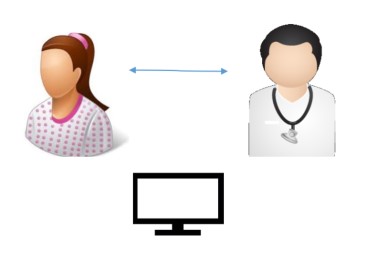 Teleexpertise
Store and Forward
Pictures/asynchronous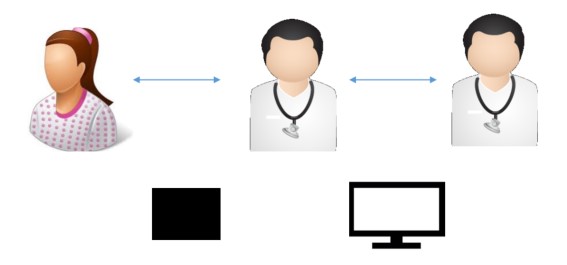 ---
Teledermatology Programs
/projects in Africa
Multiple countries
RAFT: 20 countries
Africa Teledermatology Project: 12 countries
National Initiatives
Ghana
Mali: TelederMali©
Mauritania
South Africa
Tanzania
Togo
---
RAFT : Réseau en Afrique Francophone pour la Télémédecine
French speaking african countries network in telemedicine
« Supporting care professionals where they are most needed »

Dudal (E- learning): Low-bandwidth distance education

Interactive webcasting, 20-30 kbps bandwidth

Bogou (Web/mobile based platform)

founded by the university of Geneva,
1000 health practitioners

Cardiology (electrocardiograms), gynecology (discussing difficult cases)
Teleechography, teleradiology, dermatology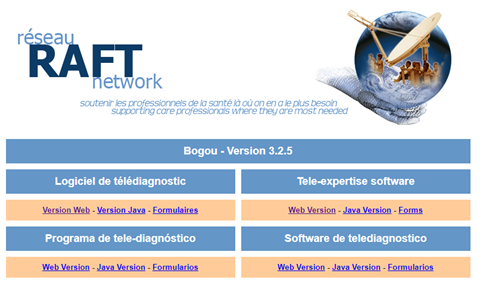 ---
Africa Teledermatology Project (ATP)
12 countries : Uganda, Botswana, Malawi, Swaziland, Burkina Faso, Lesotho, Kenya, South Africa, Eritrea, Liberia, Mozambique, Nigeria, South Africa, Tanzania

1229 patients (2007-2013)
Secure website or mobile phone 13%
Response 1 week

Online archive of tropical skin conditions
Internet source of educational material for training and updating of medical specialists and health personnel.
Secure an active channel and platform for dermatological research collaboration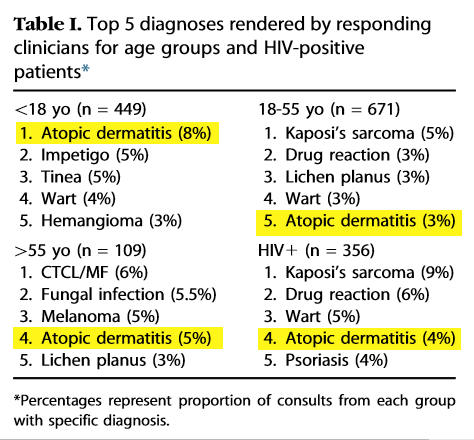 JAAD 2015 Lipoff et al.
---
TelederMali :
Pilot project in Mali, 2015-2016
Subsaharan Africa (West Africa)
10 Primary health care center
Modality: web based platform (Bogou), picture with camera then connection to a computer
180 patients
Response of dermatologists delay 32h:
diagnosis and recommandations
Eczema: 13 % of all skin diseases
Faye O et al Trop Med Infect Dis. 2018
Frequency skin disease teledermatology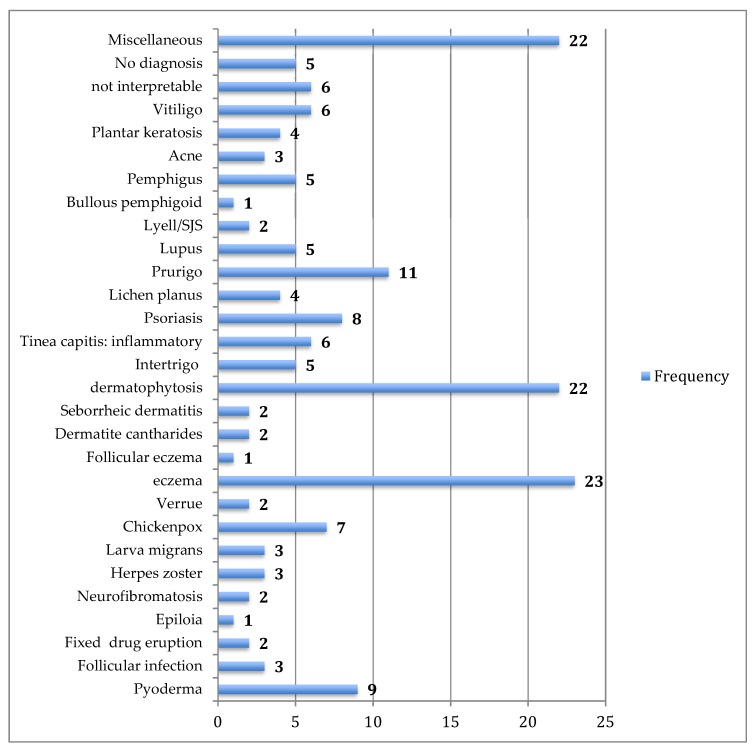 Skin disease in reference center of dermatology 2015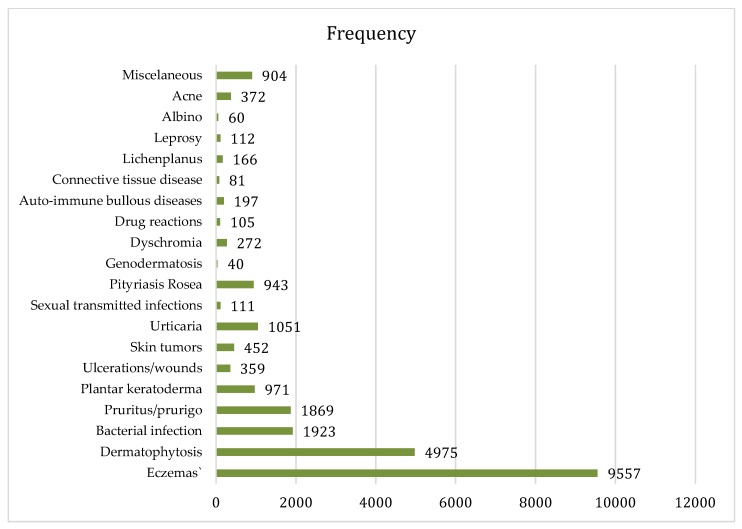 ---
Ghana, Mauritania, South Africa, Tanzania and Togo
Web based platform
Togo, Bogou
Mauritania, National program of telemedicine
South Africa,
Ghana, Mobile platform, ClickDoc and ATP
Teleconferencing/mailing
Tanzania (RDTC) and Switzerland (Zurich)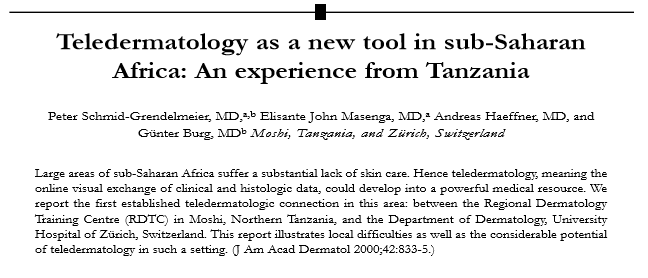 ---
AD in Africa, Current difficulties
Difficulties of diagnosis
Difficulties of access to treatment
Access to emollients and corticosteroids : quality? Financial accessibility? Pharmacy avaibility
Not available: calcineurine inhibitors, immunosuppressants, biotherapy
Compliance: anaphalbetism, incorrect application of the cream (quantity, duration, adverse effects)
Difficulties of follow up:
Long term follow up: chronic disease
Lost to follow up patient

No therapeutic patient education

Impact of traditional medicine in chronic dermatosis

Religious/social mysticism for chronic dermatosis
*Gaffney R (2015) Global teledermatology
---
Geneva Workshop roadmap
AD:

one of the most common inflammatory dermatological diseases in primary, secondary and especially tertiary care in SSA.
significant emerging public health problem in SSA.


International health organizations, Foundations, international learned societies (WHO, IFD, ISAD) should encourage and support studies on AD in Africa for better recognition.

Participants agreed:

difficulties in diagnosis and treatment of AD, lack of medical infrastructure, in particular, trained primary care workers and certified dermatologists.

need to develop telemedicine in order to compensate for the low number and uneven distribution of dermatologists.

---
Tele-AD
Connecting Derm specialist and primary health workers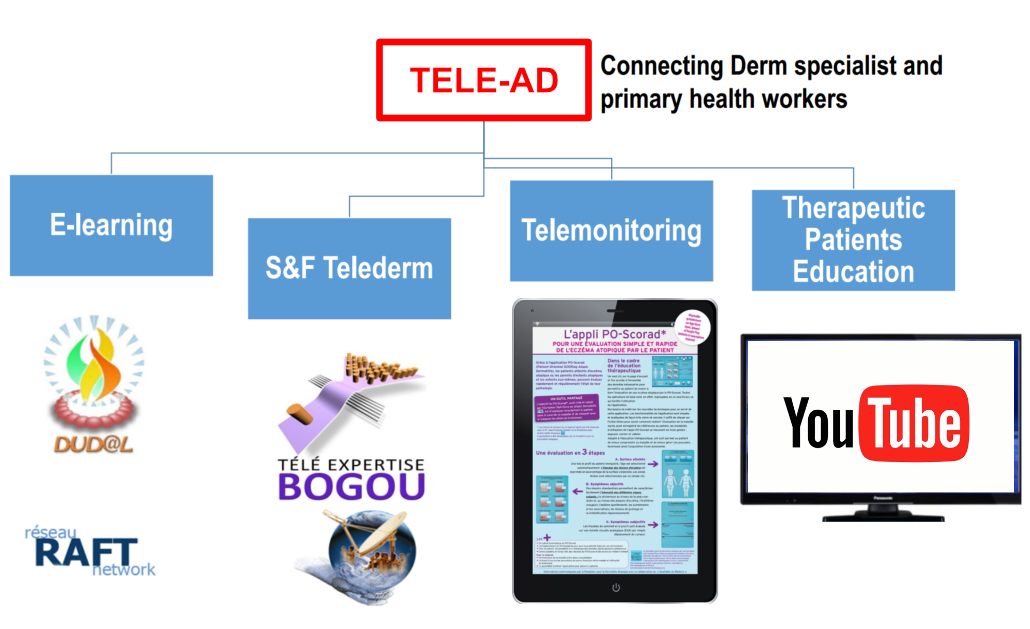 ---
E-Learning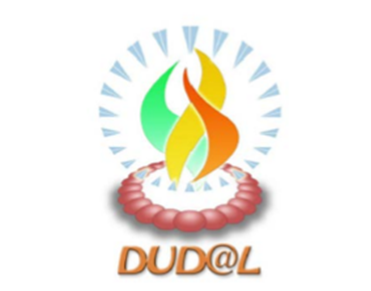 Prerequisites:
survey on AD in Cameroon (Kouotou BMC Dermato 2017) and Togo

Methods:

Initial and in-service training programme oriented towards AD.
Describe the diagnostic criteria of the disease, the procedure for using the digital tools of the programme.

Produce a normative good clinical practice guide.

Collaboration with CYBERDERM


Expected outcome

Trained health professionals will be able to recognize and manage AD.
---
Store & Forward Teledermatology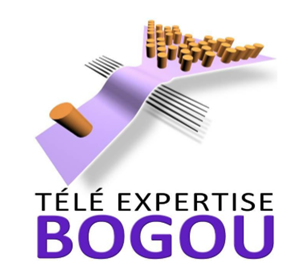 Method:


tele-expertise platform

(clinical history + photography)

Expected results:

Definition of simple diagnostic criteria adapted to the primary care setting.
Epidemiology of AD (morbidity, mortality) and defined severity spectrum.
Diagnostic time will be shortened and quality of care increased.
---
Telemonitoring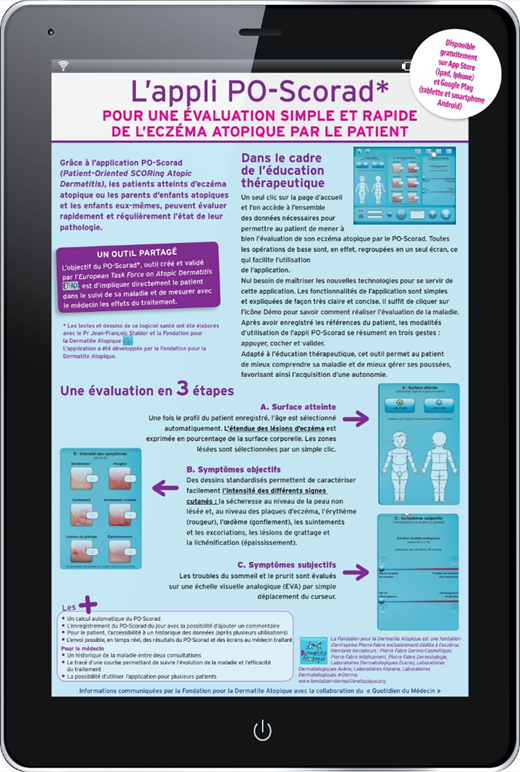 Prerequisites:
training in the use of PO SCORAD (Eczema Foundation)

Methods:

Self-assessment of AD under the guidance of professionals in charge of long-term follow-up.
Simple cases handled in primary structures and complex cases included in a system of referral and sorting of requests by tele-expertise.


Expected results:

Better follow-up of AD patients
Long journeys avoided
---
Therapeutic Patient Education
Prerequisite:
development of contents in different languages by local experts (sensibilization messages).

Methods:

YouTube channel / field animations,
Field visits with mobile teams,
SMS phone alerts.


Expected results:

Improving compliance and quality of life
Therapeutic success in patients
---
Where are we now?
Writing a comprehensive guide for AD in SSA

ATOPY TV for TPE
Bogou in use
Dudal in use, collaboration with CYBERDERM (Peter SCHMID)
PO SCORAD: adaptation,

online training with Eczema Foundation is developed
---
Conclusion
Increase access to quality care services for patients in any situation in which there is a barrier to receiving treatment.
Project threats:

Access: cost of equipment, quality of internet
Resources (finance), stakeholders engagement
---
Ask questions to Garba MAHAMADOU:
Error: Contact form not found.
---
Conflict of interest : none