Welcome to our Society
The International Society of Atopic Dermatitis (ISAD) was founded on 7 June 2012, Verona, on the occasion of the Spring Symposium of the European Academy of Dermato-Venereology.
In 1979, in Oslo, Norway, Professor Georg Rajka launched a series of international meetings on atopic dermatitis which took place approximately every two to three years. These meetings brought together clinicians and scientists interested in atopic dermatitis in an interdisciplinary atmosphere and provided state-of-the-art updates on clinical and experimental research on this disease. Based on these premises, the Society was created to (excerpt of bylaws) promote excellence in clinical care, research, education and training in the field of atopic dermatitis and related diseases, to act as a patient advocate and educator in cooperation with lay groups, to organize the International meeting every 2 to 3 years, and to prepare, edit, publish and distribute articles, books, journals or other literary or electronic material suitable to the objects of the Society.
Latest Posts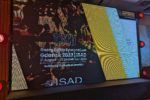 September 11, 2023
Watch the recording: https://vimeo.com/862920337/6d2dcd7ead Program: Tip: click on the icon on the right…
September 9, 2023
ISAD Society is on Telegram: join our group! Our group is open to…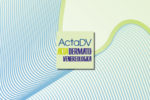 August 31, 2023
Vol. 103 (2023): Supplement 226. Immediate open access Please get your copy (authors…
Corporate members and Benefactors