Dear Colleagues, Dear Friends,
The 2023 ISAD research fellowships call is now officially open.
This initiative was launched in 2019 by a generous grant of Pfizer with the aim of supporting the training of young dermatologists at a host institution of good standing for AD research. Up to now 8 laureates have completed their stay abroad and their experience has been reported on our website. Considering their positive return and the concomitant expansion of our field, we plan to increase the number of grants to be attributed in 2023 if the applications are of good standing.
➜ Please have a look at eligibility criteria and submission procedure.
The deadline for submission is June 30, 2023.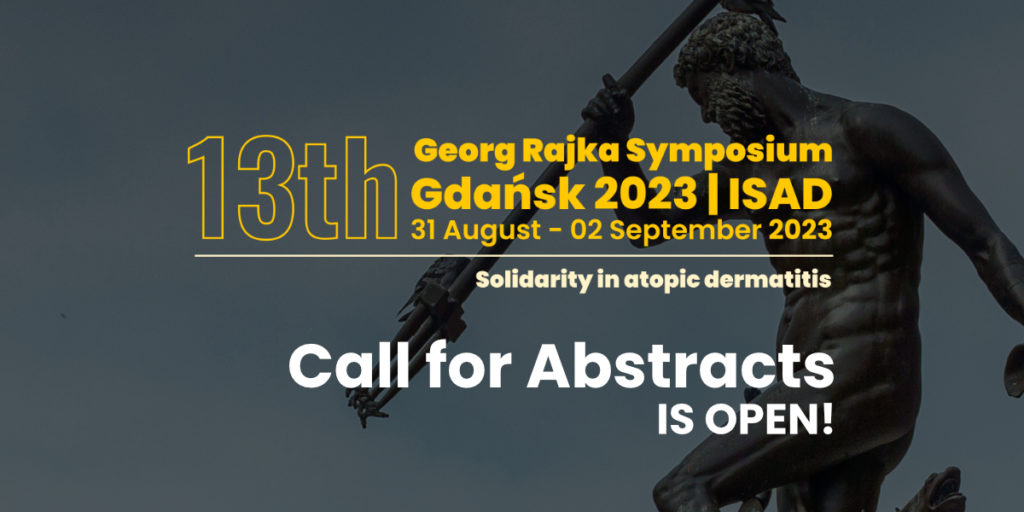 The abstract submission platform for the 13th Georg RAJKA symposium to be held in Gdansk, Poland Aug 31-Sept 2 is now open and will close on May 15. #isad2023
The patient-centred pre meeting will be supported by the Eczema Foundation (Pierre Fabre) and will aim at addressing global health care disparities in atopic dermatitis. The Solidarity theme chosen in Gdańsk perfectly applies to relationships between patients, caregivers, and industry. We think that this morning symposium can be a unique setting to broaden the debate and enrich traditional exchanges with a larger and more representative group. Gaps in eczema management will be discussed based on various world
experiences under the leadership of Roberto Takaoka and Jean-Francois Stalder.
Just a reminder: the renewal of your membership is mandatory to obtain a discount registration for the meeting!
Best regards,
Alain Taïeb
President ISAD