Update of the Roadmap for AD in low resource settings/integration in the 2022 WHO Strategic Framework of skin NTDs
The Gdansk ISAD-WHO meeting was examining the deliverables of the roadmap established jointly in Geneva (2019) and Madagascar (2022). The prefinal Open WHO course on AD for subsaharan primary care workers was reviewed and accepted with minor modifications and should be available by the end of the year on the WHO digital platform. The roundtable with industry representatives and WHO essential medicines bureau was a first and important step to launch an application for a sustainable and cost efficient emollient formula, with expected inclusion on the 2025 list.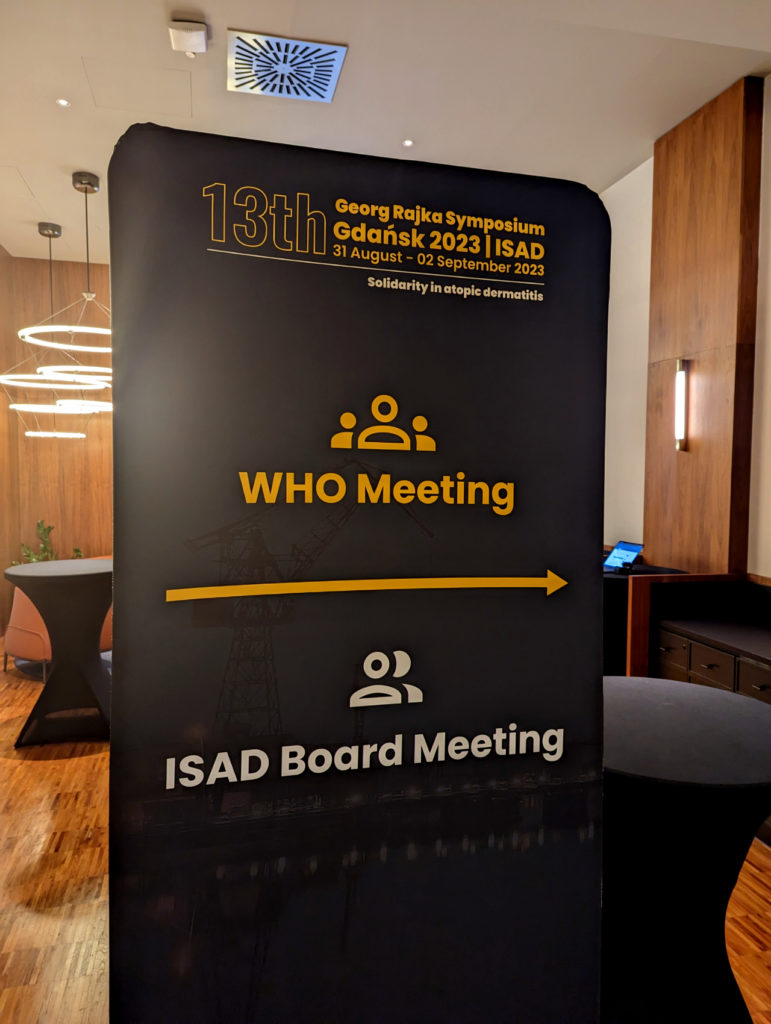 Capacity building
Capacity building
The objective of this session is to approve the beta version of Open WHO course on AD for primary car in Sub Saharian Africa (SSA).
Epidemiology of AD in low resource settings
Presentation of a pilot project in Côte d'Ivoire of MDA using Ivermectin for the treatment of
scabies with a parallel focus on epidemiology of AD and possible influence of AD immunology
on scabies.
Access to essential medicines for AD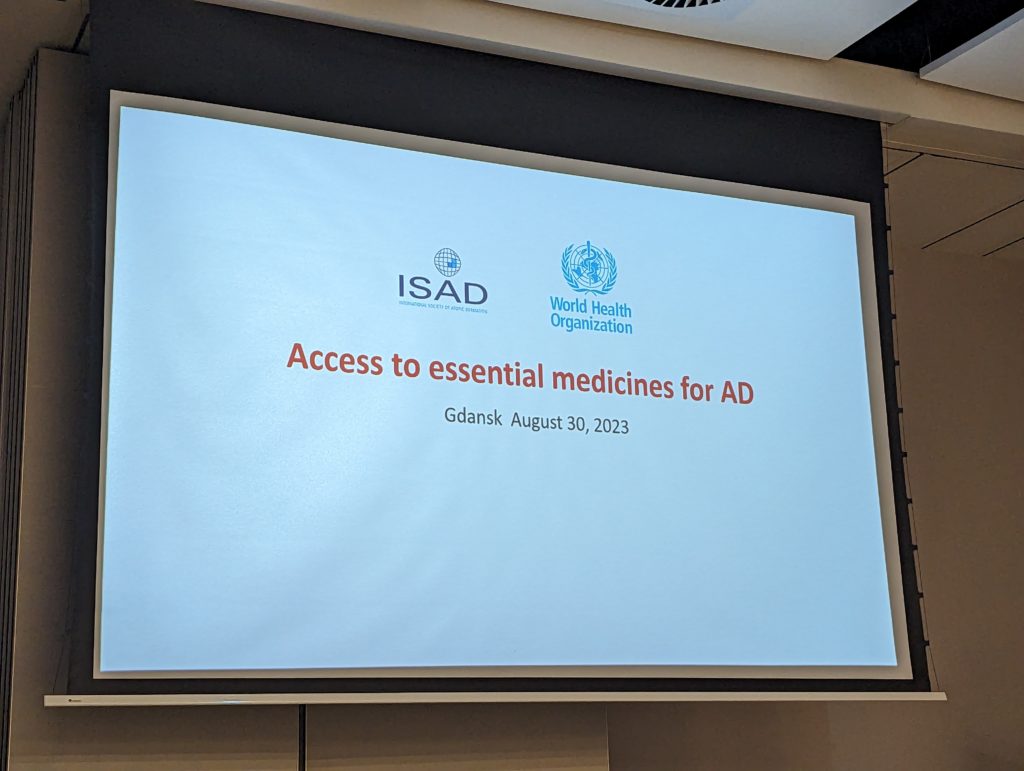 The objective of this round table is to prepare the EML application with the input of
manufacturers and EML WHO staff. The justification is that currently only urea is on the EML.
Under 10% urea is a good moisturizer but is not easy to compound with other ingredients,
which are necessary to obtain the final product. The WHO application should define a cost-
efficient range of compounded formulas including or not urea, which could be used safely in
the context of low resource countries with hot climates. A five-minute time presentation will be
given to pharma participants to indicate their commitment to this project and practical
recommendations based on their field experience for filing the WHO application. A general
discussion will follow and a calendar with planned exchanges on the project will be proposed
to meet the application deadline to promote low-cost moisturizers/emollients as a medical
device on the 2025 EML list and how to produce/provide such emollients for SSA.