We gratefully acknowledge the sponsorship of the following organizations:
Platinum sponsors
---
At Pfizer, we apply science and our global resources to bring therapies to people that extend and significantly improve their lives. We strive to set the standard for quality, safety and value in the discovery, development and manufacture of health care products, including innovative medicines and vaccines. Every day, Pfizer colleagues work across developed and emerging markets to advance wellness, prevention, treatments and cures that challenge the most feared diseases of our time. Consistent with our responsibility as one of the world's premier innovative biopharmaceutical companies, we collaborate with health care providers, governments and local communities to support and expand access to reliable, affordable health care around the world. For more than 170 years, we have worked to make a difference for all who rely on us. We routinely post information that may be important to investors on our website at www.pfizer.com.
In addition, to learn more, please visit us on www.pfizer.com and follow us on Twitter at @Pfizer and @Pfizer News, LinkedIn, YouTube and like us on Facebook at Facebook.com/Pfizer.
AbbVie's mission is to discover and deliver innovative medicines that solve serious health issues today and address the medical challenges of tomorrow. We strive to have a remarkable impact on people's lives across several key therapeutic areas: immunology, oncology, neuroscience, eye care, virology and gastroenterology, in addition to products and services across our Allergan Aesthetics portfolio. For more information about AbbVie, please visit us at www.abbvie.com.
Follow @abbvie on X, Facebook, Instagram, YouTube and LinkedIn.
LEO Pharma is a global company dedicated to advancing the standard of care for the benefit of people with skin conditions, their families and society. Founded in 1908 and majority owned by the LEO Foundation, LEO Pharma has devoted decades of research and development to advance the science of dermatology, and today, the company offers a wide range of therapies for all disease severities. The range includes both topicals and biologics and addresses all disease severities. Building on our legacy, we are committed to being a global leader in medical dermatology by delivering innovative first- and best-in-class treatments for patients with unmet medical needs. LEO Pharma is headquartered in Denmark with a global team of 4,700 people, serving millions of patients across the world.
Silver sponsors
---
SANOFI
We are an innovative global healthcare company, driven by one purpose: we chase the miracles of science to improve people's lives. Our team, across some 100 countries, is dedicated to transforming the practice of medicine by working to turn the impossible into the possible. We provide potentially life-changing treatment options and life-saving vaccine protection to millions of people globally, while putting sustainability and social responsibility at the center of our ambitions.

REGENERON
Regeneron is a leading biotechnology company that invents medicines for people with serious diseases. Founded and led for over 30 years by physician-scientists, our unique ability to repeatedly and consistently translate science into medicine has led to numerous FDA-approved treatments, almost all of which were homegrown in our laboratories.
Allakos is a clinical stage biotechnology company developing therapeutic antibodies to treat allergic, inflammatory and proliferative diseases. We create monoclonal antibodies that activate or block inhibitory receptors on immune cells. Activating inhibitory receptors allows us to directly inhibit cells involved in disease pathogenesis and, in the setting of allergy and inflammation, has the potential to reduce inflammation. In addition, activating inhibitory receptors can counteract multiple activation pathways and thereby has the potential to reduce inflammation more broadly than approaches targeting a single activation pathway. In the setting of proliferative diseases, blocking the inhibitory function of the receptors could restore the immune cell's ability to identify and kill proliferative cells. Our most advanced antibodies are lirentelimab (AK002) and AK006. We completed open-label Phase 1 clinical trial evaluating lirentelimab in severe allergic conjunctivitis (NCT03379311) including a portion of patients with concomitant atopic dermatitis. In the trial, patients with concomitant atopic dermatitis reported an improvement in their skin disease symptoms after treatment with lirentelimab. A similar finding was reported in the ENIGMA2 study in patients with EG/EoD (NCT04322604) with concomitant atopic dermatitis. Allakos is conducting a Phase 2 trial evaluating subcutaneous lirentelimab versus placebo in patients with atopic dermatitis (NCT05155085). Results from this trial are expected in the second half of 2023.
Ceramol is the dermatological brand of Unifarco, an Italian company established in 1982 and located at the foot of the Belluno Dolomites National Park. It has studied the skin barrier for more than 20 years, coming up with new solutions for atopic, allergic and reactive skin working closely with dermatologists, university researchers and pharmacists. Ceramol products stand for the effective care of the skin barrier enabling improved quality of life for people of all ages with demanding skin or skin diseases like atopic eczema. Continuous interdisciplinary research results in this minimalistic product line based on a crucial ratio of epidermal lipids and active ingredients which help restore the skin defences and rebuild the epidermal barrier.
Ceramol counts dermatological cosmetics and medical devices to treat dermatitis, especially atopic dermatitis, reactive and allergic skin, besides psoriasis and acne.
Lilly is a global healthcare leader that unites caring with discovery to create medicines that make life better for people around the world. We were founded more than a century ago by a man committed to creating high-quality medicines that meet real needs, and today we remain true to that mission in all our work. Across the globe, Lilly employees work to discover and bring life-changing medicines to those who need them, improve the understanding and management of disease, and give back to communities through philanthropy and volunteerism. To learn more about Lilly, please visit us at lilly.com and newsroom.lilly.com/social-channels

SciBase is a global medical technology company headquartered in Stockholm, Sweden, that has developed a unique point of care platform for the non-invasive detection of skin cancer and other skin conditions. SciBase is a pioneer within augmented intelligence, combining artificial intelligence with Electrical Impedance Spectroscopy (EIS) to provide objective information that assists dermatologists and others in clinical decision-making. SciBase's products include Nevisense and Nevisense Go and to date the platform addresses the areas of melanoma detection, non-melanoma skin cancer detection and skin barrier assessment. Nevisense is the only FDA-approved device for the detection of melanoma and the only MDR-approved technology for skin cancer detection in Europe. SciBase's technology is based on more than 20 years of academic research at the Karolinska Institute in Stockholm, Sweden.
Why sponsoring ISAD's meeting ?
Access to global key opinion leaders and rising stars with a focus on Atopic Dermatitis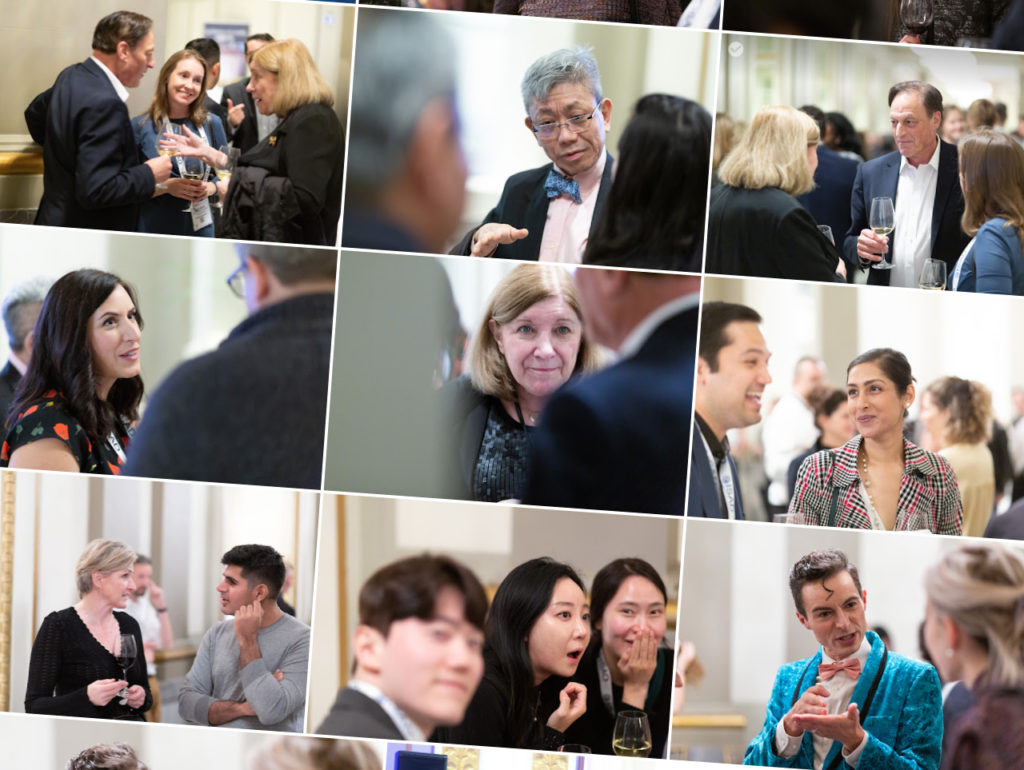 Get insights to the various aspects of AD, from epidemiology to latest treatment updates
Unique chance to present your newest data in a plenary session (Platinum sponsors)
Build brand awareness in the area and raise your company's visibility in the area of AD
Direct exposure of your products and services to Local and International dermatologists
Develop your business network in-person and via the virtual networking platform
Exhibit and distribute your marketing promotional material
Encounter with patient and advocacy groups
Learn about patient unmet needs, access to/and improving patient care and education
Be part of advocacy for Atopic Dermatitis among NGO and health authorities together with ISAD's efforts in this area
Get substantial discounts on your meeting costs by:

becoming also an ISAD Corporate member (20% discount)
extending your partnership for 3 years (additional 10% discount)
Ask for the Sponsorship prospectus: